STAMP DEMON //// Household Names //// Stamp Demon Shopping Centre //// Department Stores //// Online Shoe Shops //// Online Clothes Shops //// Toy Shops //// Jewellers //// Lingerie //// Holiday Shop //// Gifts //// Site Index
London Shopping Experience - Online
---
An opportunity to go shopping in London without leaving your chair! If you've been to London and love shopping this is the page for you. Rather than spend money on travelling to London, we bring London to your PC.
If you live abroad as an Ex-Pat or are not native to our shores, rather than travel here, we'll come to you! There is everything from Famous Stores to lesser known shops. Rather than burden yourself with lots of bags, have the goods delivered to your door.
Famous Shops:
Harrods - Knightsbridge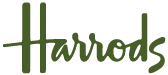 "Since the store first opened its doors in 1849, Harrods has always prided itself on a reputation for excellence, that nothing is too much trouble to our customers, and finding the finest-quality merchandise. But this is just part of the Harrods story. The store is much more than a shopping destination, more than just a splendid building. Its story is tied up in the people who have passed through its doors, worked here, written about it and added to its magnificent architecture." Click Here to visit Harrods.
Hamleys Toy Store - Regent Street


"Hamleys, iconic flagship store, has developed an international reputation for its magical, atmosphere, choice of products and spectacular window displays." Click Here to visit Hamleys.
Twinings Teashop - The Strand


"Twinings.co.uk is THE destination for anything tea! 200+ amazing teas from around the world, stylish gifts for all budgets & occasions and lots of fabulous accessories." Click Here to visit Twinings Teashop.
Harvey Nichols - Knightsbridge
"Harvey Nichols' flagship store opened in its present form on the corner of Knightsbridge and Sloane Street in the 1880s. There are a total of eight floors of fashion, beauty and home collections with the Fifth Floor dedicated to Food and Restaurants." Click Here to visit Harvey Nichols.
Fortnum and Mason - Piccadilly
"After almost three hundred years of innovation, the history of Fortnum & Mason is still being written. We have always been a forward-facing enterprise, but there is no denying that our history helps sustain who we are today. With such a long tradition of excellence, we are even less inclined ever to let a single standard slip." Click Here to visit Fortnum and Mason.
Department Stores:
House Of Fraser - Victoria


"From exclusive brands such as Kenneth Cole and Linea to fashion renowned brands such as Diesel, Hugo Boss and Ted Baker, as one of Britain's leading premium department stores, House of Fraser has thousands of products, ranging from designer clothes for women, men and children to luxurious homeware and electicals." Click Here to visit House Of Fraser.
WHsmith - Oxford Street


"WHSmith PLC has 543 high street stores and 129 travel stores at airport, train station and motorway service area locations across the UK, WHSmith Direct - www.whsmith.co.uk - serves customers on the internet 24 hours a day." Click Here to visit WHSmith.
Woolworths - Edgware Road


"F.W. Woolworths, a subsidiary of its US parent, was founded in the UK in 1909 as part of its parent company's global expansion plan. The first store opened in Liverpool, beginning a rapid roll out throughout the UK." Click Here to visit Woolworths.
John Lewis - Oxford Street


"The John Lewis Partnership is one of the UK's top ten retail businesses with 26 John Lewis department stores and 184 Waitrose supermarkets and a direct services company, Greenbee. It is also the country's largest example of worker co-ownership. All 64,000 permanent staff are Partners in the business. We believe that the commitment of Partners to the business is a unique source of competitive advantage which has fuelled 75 years of profitable growth and a reputation amongst customers and suppliers unparalleled in the UK retail industry." Click Here to visit John Lewis.
Marks and Spencer - Marble Arch


"We are one of the UK's leading retailers of clothing, home, beauty, food products and financial services. Virtually everything we sell carries the Marks & Spencer brand and this allows us to influence every aspect of how a product is made. Around 10 million customers shop with us every week." Click Here to visit John Lewis.
Toy Shops:
Toys R Us - Brent Cross


"Toysrus.co.uk - the direct channel for Britain's largest toys, baby care and family leisure megastore.5000 products including many exclusive on-line ranges and offers Standard, next day and Saturday delivery available on most products." Click Here to visit Toys R Us.
Early Learning Centre - Chelsea


"At Early Learning Centre, we do all we can to help mums help children grow into happy, self-confident people. We create fantastic toys – toys that help develop vital skills, toys that help children get off to the best possible start, and toys that are tremendous fun." Click Here to visit Early Learning Centre.
Lingerie:
Contessa - Twickenham


"Contessa has over 70 stores spread across England & Wales and has become renowned for its strong customer service, fantastic range of products and brands across many sizes." Click Here to visit Contessa.
La Senza - Brent Cross


"La Senza's primary objective is to provide an affordable lingerie product, which is comfortable, romantic and sensual. Our retail stores offer women of all ages exquisite lingerie in a beautiful and intimate setting, providing our customers with the unique 'La Senza shopping experience'." Click Here to visit La Senza.
Health and Beauty:
The Body Shop - Paddington


"Founded in the UK in 1976 by Dame Anita Roddick, they now have over 2,100 stores in 55 countries, with a range of over 1,200 products, all animal cruelty free, and many with fairly traded natural ingredients. All products are made with a love of life, respect for the world we live in, a spirit of individuality, and commitment to trading fairly. In a word, passion." Click Here to visit The Body Shop.
Holland and Barrett - Baker Street


"As the UK's largest health food retailer, Holland and Barrett offers an unparalleled range of natural health products all at best value prices. Our extensive range of food supplements, health foods and herbal remedies are constantly expanding to respond to the challenge of creating new and innovative products to enhance well being. With so many products available we know it can be confusing. Holland and Barrett has almost 80 years experience in helping customers choose the right products to help maintain optimum health." Click Here to visit Holland and Barrett.
Childrenswear:
Mothercare - Marble Arch


"Mothercare is the leading UK retailer in the baby/parenting sector with a wide range of clothing, pushchairs, nursery furniture and toys for mothers-to-be and pre-school children. Mothercare.com deliver anywhere in the UK and worldwide." Click Here to visit Mothercare.
adams - Woolwich


"adams kids is a specialist fashion retailer for kids aged 0-10 years old. adams kids focuses purely on childrenswear and is found in over 300 shops in the UK and over 120 stores internationally including Europe and the Middle East. It has been on the UK high street for over 70 years and provides clothes and accessories for each stage of a child's life from the Little Bundle baby range to its complete year-round schoolwear offer." Click Here to visit adams.(bat)
Fashion:
NEXT - The Strand


"The launch of the NEXT retail chain in February 1982 had a major influence on High Streets throughout the UK, shaping the future of fashion retailing. The continued success of NEXT's unique and innovative shopping concept has provided the company with an outstanding record of achievement in a comparatively short period of time." Click Here to visit NEXT.
Joules - Chislehurst


"Joules is the UK's fastest growing lifestyle brand selling colourful, high quality individual clothing for women, men and children. We have recently extended our range to include kitchenware." Click Here to visit Joules.
Evans - Oxford Street


"Evans is the UK's leading women's fashion retailer specialising in sizes 14-32. Everything we do at evans starts and ends with our customers. After all, we're a group of women who love to shop, and we know exactly what a girl needs from a little 'retail therapy'!"Click Here to visit Evans.
Dorothy Perkins - Oxford Street


"Dorothy Perkins is the largest female fashion chain in the UK with over 600 stores nationwide and 52 international outlets. Dorothy Perkins delivers feminine, quality fashion and the essential items of the season at affordable prices. Collections are updated every three weeks to meet customer needs. Our fashion is designed for all." Click Here to visit Dorothy Perkins.
Burton - Oxford Street


"Burton are a Mid market High Street menswear retailer. We have Over 380 stores nationwide. (2nd largest menswear retailer in the UK) and have the highest awareness as a High St menswear retailer (above M&S and Next)." Click Here to visit Burton Menswear.
Evisu - Savile Row


"Evisu is the brainchild of Japanese jean junkie Yamane who came up with the idea in the 1980s after examining his own extensive collection of vintage jeans. Using reconditioned machines, he attempted to make new jeans with old methods, combing the Japanese handicraft traditions with vintage jeans." Click Here to visit Evisu.
Jones The Bootmaker - Canary Wharf


"Jones Bootmaker has established an enviable reputation as one of the foremost fashion leaders in the UK Footwear Industry. With up to the minute fashion styling to compliment the new season's clothes the ladies range include elegant shoes with hint's of 1920's and 1930's movie glamour."Click Here to visit Jones The Bootmaker.
M&Co - Forest Hill


"M&Co / Mackays is one of the largest, privately owned fashion retailers in the UK – we offer high quality fashion at affordable prices. With the first store opened more than 50 years ago, M&Co currently operate from nearly 300 stores nationwide and have been providing our fashions online since March 2006." Click Here to visit M&Co.
Office Shoes - Kings Road


"Office.co.uk is the one stop shop for all the top footwear brands including Converse, Irregular Choice, Ugg boots, Nike & Kickers alongside Office own brand footwear." Click Here to visit Office Shoes.
PEACOCKS - Elephant and Castle


"Peacocks is currently Britain's hottest value fashion chain, and the first value fashion retailer to launch a transactional website in the UK. The secret of Peacocks success is its ability to react quickly to fashion trends, delivering fast value fashion at fantastic prices to its customers." Click Here to visit Peacocks.
T M Lewin - Monument


"T.M.Lewin was founded in 1898 when Thomas Mayes Lewin opened his first shop, a gentleman's shirtmakers, in Jermyn Street, St James's, London. Early in our history, we acquired a reputation for quality and design and soon became recognised as the leader in our field, attracting local, national and international customers." Click Here to visit T M Lewin.
Savile Row Company - Savile Row


"Based in the heartland of English fine tailoring, the Savile Row Company has been making finely tailored clothes for over 70 years. The Savile Row Company brand is sold in over 30 countries worldwide." Click Here to visit Savile Row Company.
Electrical Stores:
Argos - Holborn


"Argos was founded in 1973 and is now the UK's leading general merchandise retailer with sales of over £3.5 billion (financial year April 2004-March 2005).Owned by GUS plc and part of the Argos Retail Group, Argos now has over 600 stores throughout the UK and Republic of Ireland, as well as distribution centres, call centres and its head office in Milton Keynes, employing over 23,000 people in total. Over the next three years, 95% of the GB population now live within 10 miles of an Argos store." Click Here to visit Argos.
Comet - Old Kent Road


"With more than 250 stores throughout the UK, Comet offers a unique all-round shopping experience with a range of services including home delivery, full installation of products such as televisions and computers, take back facilities for large products, and comprehensive after sales service." Click Here to visit Comet.
Bose - Tottenham Court Road


"Today, you can hear Bose wherever quality sound is important. From the Olympic games to the Sistine Chapel. From NASA space shuttles to the Japan National Theatre. In the home and on the road, from large outdoor arenas to intimate neighbourhood stores and restaurants, you can hear the realism of the most respected name in sound — Bose." Click Here to visit Bose.
Currys - The Strand


"Currys is an electrical retailer in the UK, and is owned by DSG International plc. It specialises in home electronics and household appliances, with 295 superstores and 73 high street stores." Click Here to visit Currys.
Dixons - Camden Town


"For more than 40 years, Dixons has served as the principal gateway for the introduction of cameras, audio equipment, computers and most recently the internet and DVDs into British homes. The group is the UK's largest retailer of consumer electronics." Click Here to visit Dixons.
PC World - Kensington


"PC World is Britain's largest specialist chain of computer superstores. The superstores offer more than 5,000 product lines including extensive ranges of PCs, laptops, printers, software, peripherals and accessories from the major brands, as well as many PC World exclusive products." Click Here to visit PC World.
Jewellers:
Goldsmiths - Canary Wharf


"The Goldsmiths Group is the largest quality jeweller in the UK, with stores in every major town and city from Aberdeen to Torquay, and five in Northern Ireland. By the end of 2005, there will be over 170 showrooms in the country, each offering the high street's finest selection of premier and designer watch brands, and gold and diamond jewellery." Click Here to visit Goldsmiths.
Ernest Jones - Welwyn Garden City


"From modest beginnings in 1949, Ernest Jones has grown from a single store in London's Oxford Street to the a highly reputable national chain of over 190 jewellery stores - bringing to suburban and provincial locations the quality, range, presentation and high standard of customer service once only available in London's West End." Click Here to visit Ernest Jones.
H.Samuel - Victoria


"You'll find a great collection of fashionable and traditional diamonds, silver, platinum and gold jewellery, big-brand watches, stylish gifts and cute collectibles. With over 3,000 products to choose from, including H.Samuel exclusives, there's something to suit every occasion, taste and budget." Click Here to visit H.Samuel.
Photographic Shops:
Jessops - Moorgate


"When the first Jessops store opened in 1935, the aim was to offer the very best in photographic retailing, including a broad product range, competitive prices, expert advice, and the highest standards of customer service. Seventy years later, that commitment to excellence remains as strong as ever throughout our business, which now encompasses over 280 stores." Click Here to visit Jessops.
Music Stores:
HMV - Covent Garden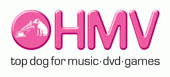 "HMV is the UK and Ireland's leading specialist retailer of Music, DVD/Video, Computer Games and Related Products. The company operates around 200 stores in key shopping locations nationwide, equating to over 1million sq. ft. of trading space, as well as a successful online store operated by HMV Guernsey." Click Here to visit HMV.
zavvi - Kings Road


"zavvi - Great Deals on DVDs, Games, Music and Books all with Free Delivery to the UK! Whether you're shopping or just browsing, we hope you enjoy the new site." Click Here to visit zavvi.
Mobile Phones:
Vodafone - Charing Cross


"Vodafone Group Plc provides a full range of mobile telecommunications services, including voice and data communications. Vodafone has equity interests in 27 countries and Partner Networks in a further 27 countries with almost all the Group's mobile subsidiaries operating principally under the brand name 'Vodafone'." Click Here to visit Vodafone.
Phones 4u - Tottenham Court Road


"Phones 4u, the UK's fastest growing independent mobile phone retailer with more than 350 stores across the UK and Northern Ireland and a website featuring constantly updated exclusive deals. Our approach to customer service is simple; to understand what our customers need and to regularly update our products and services to ensure we've got the right deal for you." Click Here to visit Phones 4u.
O2 - The Strand


"O2 is a leading provider of mobile services to consumers and businesses in the UK. It is the leader in non-voice services, including text, media messaging, games, music and video, as well as data connections via GPRS, 3G and WLAN" Click Here to visit O2.
T-Mobile - Fleet Street


"T-Mobile is the UK network of T-Mobile International, one of the three strategic growth areas of Deutsche Telekom AG. Over 86 million people throughout Europe and the USA use services provided by companies in which T-Mobile or Deutsche Telekom hold a stake, making us the only mobile provider with a seamless transatlantic proposition." Click Here to visit T-Mobile.
Game Shops:
GAME - Liverpool Road


"The GAME Group plc is Europe's leading specialist retailer of computer software and video games. We operate from over 600 stores, concessions and franchises in the UK, Eire, Sweden, Denmark, Spain and France. Together with our on-line shopping services, our aim is to be the destination of choice for every consumer." Click Here to visit Game.
Outdoor Shops:
Blacks - Victoria


"Blacks is one of the high street's best-known names, offering quality products and friendly, knowledgeable advice on a selection of outdoor kit in over 104 stores nationwide." Click Here to visit Blacks.
Millets - Kensington


"Millets is one of the high street's best-known names, offering quality products and friendly, knowledgeable advice on a selection of outdoor kit in over 260 stores nationwide." Click Here to visit Millets.
Cotswold Outdoor - Covent Garden


"At Cotswold the outdoors is our passion. Our aim is to utilise our strengths to provide equipment, advice and information on the outdoors, to those with a similar passion so they get maximum enjoyment from the activity." Click Here to visit Cotswold Outdoor.
Sport Shops:
JJB Sports - Shepherds Bush


"JJB Sports plc is one of the UK's leading high street sports retailer. JJB was originally formed in 1971 to acquire a single sports store which had been established in Wigan during the early 1900s." Click Here to visit JJB Sports.
Furniture Stores:
Darlings Of Chelsea - Fulham


"Darlings of Chelsea specialise in selling high quality, hand crafted leather and fabric sofas and sofa beds through their website in a variety of contemporary designs, as well as the more traditional Chesterfield sofas." Click Here to visit Darlings Of Chelsea.
Are you interested in shopping some more? Why not visit our Shopping Centre and see what else you can find!
You may want to visit London for real. If so, perhaps our Holiday Shop can help.
This page and any other can be added to your Favourites List, so that you can visit us another day. Have a look around the site and see what else you can discover. We hope you've enjoyed your London Trip - Pop in and see us again soon!