STAMP DEMON //// Household Names //// Shopping Centre //// Photographic Equipment //// Electrical Shops //// London Shopping Experience - Online //// Site Index

Jessops
---
Welcome to the Jessops page at STAMP DEMON. Please read their text below.
Jessops: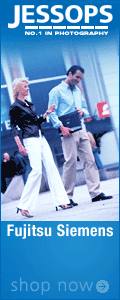 "When the first Jessops store opened in 1935, the aim was to offer the very best in photographic retailing, including a broad product range, competitive prices, expert advice, and the highest standards of customer service.
Seventy years later, that commitment to excellence remains as strong as ever throughout our business, which now encompasses over 280 stores. We also run the leading photographic website www.jessops.com, and we have specialist divisions which cater for the wholesale, commercial, professional and insurance markets.
In 2004 the company floated on the London Stock Exchange, and a new chapter in its history began to unfold. Fundamental changes took place in the company's structure, and staff and customers were given the opportunity to share in its success, but Jessops remained committed to its unrivalled product range. We feature over 16,000 different items including digital and traditional cameras, camcorders, printers, scanners, binoculars, accessories and consumables. We also have a comprehensive developing and printing service which offers the highest quality results.
Most importantly of all, our commitment to expert advice and the highest standards of customer service remain fundamental in all our activities. Jessops staff, many of whom are photographic enthusiasts, don't receive a single penny in commission, so customers can always be sure that the product being recommended is the right one for them.
While the cornerstones of our business have stayed the same over the past 70 years, much has changed to ensure we maintain our position at the forefront of photographic retailing.
For example, we were the first retailer to recognise the huge potential offered by digital imaging technology, which is why we installed digital demonstration areas in all our stores. As the popularity of digital cameras grew, we became the first high street retailer to offer developing and printing services for digital images, and that facility was available in all our stores by the middle of 2003.
It all adds up to a highly successful formula that has made us the UK's leading specialist photographic retailer. For the tenth year in succession the readers of Digital Photo and Practical Photography magazines have voted us Best Photo Retailer in their prestigious People's Choice Awards. They also named us Best Photo Processor Of The Year, the third year running that award has come our way (2006)."
If you have been tempted by this, here's the link:

http://www.jessops.com affiliate program is with TradeDoubler
---