STAMP DEMON Front Page //// Shopping Centre //// Parent and Child //// Home and Garden //// Christmas Presents //// Site Index
Online Shopping Catalogues
---
Our guide to online shopping catalogues / catalogs. Browse the home shopping catalogues on your sofa, visit the website online and place your order. What could be simpler? Beat the credit crunch, some catalogues offer interest free credit, to help spread the cost.
Many of the companies listed below, will appear in a number of other categories. However, we felt the need to give them a category of their own!
Don't forget to add this page to your favourites as we aim to add new catalogues every few weeks!
Home Shopping Catalogues:
Argos


"Argos was founded in 1973 and is now the UK's leading general merchandise retailer with sales of over £3.5 billion (financial year April 2004-March 2005)."
Additions Direct


"Additions Direct offers 24-hour retail therapy with the latest high fashion, home furnishings and top brand electrical products. We offer thousands of products including top brand fashions, footwear, electronics, appliances, home entertainment, sportswear & equipment, toys, homewares and garden products."
Littlewoods


"The Littlewoods brand is about home shopping for a modern lifestyle. We are committed to having the best website, offering the best brands and products in a highly competitive market place. We make shopping for brands more exciting and easier than ever before."
Williams and Brown


"Big men's clothing online Williams & Brown aim to make shopping for big men's clothing simple. Shop online for stylish menswear up to 3XL, 4XL and 5XL that suits your style perfectly."
J D Williams


"J D Williams & Company Limited, the UK's leading direct home shopping company, operating over 20 successful catalogue brands. Our catalogues offer a huge selection of clothing and other products for all ages and sizes. All our clothes are designed to provide the best fit at the best value, and we are specialists in the area of larger size womenswear."
Coopers Of Stortford


"Coopers of Stortford is a family run business offering a wide range of innovative and practical products for the kitchen, home and garden. With a long established reputation for great quality at competitive prices Coopers of Stortford has grown rapidly to become one of the UK's leading mail order companies."
JML Direct

"Founded in 1986 by John Mills and now a global operation, JML was once a small family company that developed through consumer exhibitions with exciting live demonstrations of innovative products."
Tristar Products UK


"Tristar have achieved both domestic and international success for a wide variety of product categories ranging from kitchen appliances, health and beauty, fitness & DIY."
Easylife


"Easylife is focussed on making life easier; offering a wide range of practical products at great value to our customers. From Home & Garden to Motoring, Health & Lifestyle there are innovative products to help our customers with everyday practical issues."
Past Times


"Past Times, the well-loved gift retailer is being reborn anew exclusively online in 2012 with exciting new plans for the look and feel of the website and fantastic new products hitting the pages this Summer."
MATALAN
"Matalan is a totally unique out of town retailer, committed to providing outstanding value for money. We offer up to the minute fashion and homewares at prices up to 50% below the equivalent High Street price."
Ellos


"Designed in Sweden, Ellos is a clothing brand for women, men and children. Founded in 1947 in a town called Boras, Ellos has grown into the number 1 mail order and online shopping brand across Scandinavia."
24 Studio


"Studio is now able to provide an extensive product offering, and the catalogues now include a wide variety of goods including innovative gifts, cards and wrap, gadgets, toys, confectionery, household and electrical goods."
Torquato


"Torquato is a mail order company for discerning and quality-conscious customers. Torquato provides classics, originals and timelessly beautiful design and durability in its products."
ACE


" Ace is an established and reputable mail order catalogue business that has been in operation for over a quarter of a century now, having been set up originally in 1974. Ace is now able to provide an extensive product offering, and the catalogues now include a wide variety of goods including innovative gifts, cards and wrap, gadgets, toys, confectionery, household and electrical goods."
DAXON


" Daxon has recently celebrated its 60th birthday. We specialise in supplying elegant and comfortable clothing to the over 50s. We believe that every woman deserves to feel confident in what she wears. That's why the Daxon Collection is dedicated to classic, elegant styling, superior comfort and great value."
Wilkinson Plus


"We pride ourselves on always offering the most competitive prices, with a reputation for great service in more than 280 high street stores. With the launch of our online store (www.wilkinsonplus.com), we can now offer the same high quality of service and low low prices to the whole of the UK."
Crazy Clearance


"Crazy Clearance brings you great quality, amazing value catalogue clearance ladies' clothes, cheap men's clothing and more. You can bag some real bargains, from women's jeans, bras, plus size dresses and shoes to bedding, furniture and gifts. It's like an all-year round sale at Crazy Clearance!"
House Of Bath


"Make your bedroom a beautiful place to be with House of Bath's bedding, bedroom furniture and elegant bedroom accessories, plus bedroom storage ideas from the decorative to the practical."
Great Universal

"Great Universal offers great value on thousands of fantastic products – from great fashion including sportswear and kidswear to great homeware and household appliances, electrical goods and garden products, Great Universal has it all!"
Oxendales


"Shopping for ladies' short length trousers can be frustrating, as not many shops offer ladies' trousers in petite lengths. Oxendales has a good range of trousers in shorter leg lengths from 27", giving petite ladies a better choice."
That's My Style


"That's My Style focuses on offering modern and stylish clothes that have been designed to specifically fit and flatter the shape of the more mature woman (aged 50-64), whilst also allowing them to remain stylish and youthful."
The Original Gift Company


"The Original Gift Company is probably best-known as the publisher of Britain's favourite gift catalogue, full of inspiring ideas and with FREE personalisation on many products. The Original Gift Company publishes the most widely-circulated mail order Gift catalogue in the UK with over 6.5 million copies distributed annually."
Julipa


"Julipa is a brand new ladies clothing catalogue offering stylish fashion for the mature woman who wants to look good. You'll find everything from the glamorous (georgette blouse, velour trousers) to the practical (thermal underwear, orthopedic shoes) in a superb size range."
Mothercare


"Mothercare is the leading UK retailer in the baby / parenting sector with a wide range of clothing, pushchairs, nursery furniture and toys for mothers-to-be and pre-school children."
Oli.co.uk


"Oli is all about style. Fabulous fashion that's design-led and available to you 24/7 from the comfort of your own home. It's high street meets designer all in one place - exclusive leading designer ranges with seven unique Oli sub-brands so you can mix and match to create your own look."
Littlewoods Direct


"littlewoodsdirect.com, with over 40,000 products including top brand fashions, footwear, electrical appliances, home entertainment, gaming, sportswear & equipment, toys, gifts, jewellery, interiors and garden products."
Betterware


"Betterware has been one of the UK's most successful home shopping companies since 1928, celebrating our 80th Anniversary in 2008. Although we are best known for our extensive Homeware and Housecare cleaning products, our range has grown over the years in response to our customers' needs, and now includes gifts, personal care and beauty, as well as outdoor products."
High and Mighty


"As well as big & tall men's clothing, High & Mighty has a large choice of big men's shoes. Our online footwear range includes smart large men's shoes that are perfect for work or formal occasions."
Marisota


"Marisota's fashionable womenswear is designed to flatter every figure. If you love clothes but hate shopping on the high street then take a look at this fabulous collection available up to plus sizes."
Jacamo


"Jacamo.co.uk aims to be the definitive hassle-free way to shop for menswear. We make getting the clothes you want easy - bringing you fashion that fits direct to your door."
DAMART


"A French company, founded in 1953 by three brothers famous for developing and patenting Thermolactyl, a unique man-made fibre now renowned for its ability to provide warmth without lots of bulky layers."
Home Shopping Direct


"Home Shopping Direct is a trading style of J D Williams & Company Limited. All our clothes are designed to provide the best fit at the best value, and we are specialists in the area of larger size womenswear."
AVON


"Avon is the world's leading direct seller of beauty and related products and one of the UK's leading sellers of mass beauty products. Avon also sells an extensive range of fashion jewellery, lingerie, fashion accessories and gifts."
Isme


"At isme, we believe style changes with time. You see trends come and go, you learned about yourself and your style – and you just know what looks good. So we've created a new collection, just for the woman you are now."
New Now


"New Now is a trading style of Fashion World Limited, a sister company to J D Williams & Company Limited, the UK's leading direct home shopping company, operating over 20 successful catalogue brands."
Naturally Close


"Naturally Close is a trading style of Fashion World Limited, a sister company to J D Williams & Company Limited, the UK's leading direct home shopping company, operating over 20 successful catalogue brands."
Woolworths


"Woolworths offers its customers value-for-money on an extended range of products. It is built around the well known Woolworths brand which is represented in towns and cities throughout the UK."
K&Co


"We know your style has changed over the years. So when we made your K&Co collection, we made it for the woman you are today. There's ladies fashion, with all the brands you love and a fit that reflects the way your shape has changed."
Fifty Plus


"At Fifty Plus you'll find a superb range of large size dresses. From the evening dress and the maxi dress to the casual summer dress, you'll find the style you're looking for in our large size dress range."
Choice


"The book of choice for the modern family offering a department store on the doorstep. Shopping from home has never been better with free ordering, free delivery and free returns. On the user-friendly website www.choice.co.uk we feature the latest deals and offers with extra ranges from DVDs to new fashion so you can always stay up-to-date."
Scotts Of Stow


"Winner of more catalogue awards than any other UK mail order company, Scotts of Stow is one of the country's best-known catalogue brands and a market leader for providing innovative products for your Kitchen, Home and Garden"
Fashion World


"Fashion World Accessories - An outfit is never complete until you have the right accessories. Add definition with a fabulous wide fashion belt, available up to size 34 and a touch of sparkle with our necklaces and bracelets."
empire stores


"Empire Stores is the UK's first home shopping brand and is now celebrating 175 years of fashion. We are proud of our strong brand heritage and loyal customer base and have ensured that throughout our 175 years we have maintained our appeal to busy, budget conscious women who want to shop for themselves and their family."
Simply Be


"Simply Be is a trading style of Candid Collections Limited, a sister company to J D Williams & Company Limited, the UK's leading direct home shopping company, operating over 20 successful catalogue brands."
Kays


"The Kays book and website provide all the latest fashion, with big brands including Morgan, Ben Sherman, Firetrap and Levi's as well as a huge range of sportswear with all the latest from Nike, Adidas, Puma and Reebok. In Kays there's everything for the home with great deals on furniture and the latest electricals."
Ambrose Wilson


"Ambrose wilson fashion. Wrap yourself up in the rich colours and warm fabrics of our ladies clothing ranges. From designer plus-size style to every day essentials we've fantastic fashion for any figure or occasion."
NEXT


" The launch of the NEXT retail chain in February 1982 had a major influence on High Streets throughout the UK, shaping the future of fashion retailing. The continued success of NEXT's unique and innovative shopping concept has provided the company with an outstanding record of achievement in a comparatively short period of time."
TESCO Direct


"Tesco brings you Tesco.com one of the UK's leading online retailers. Categories include: Electricals, Grocery, Books, Entertainment, Tesco Jersey (the discount CD and DVD store), Wines, Flowers, Contact Lenses, DVD Rentals, eDiets, Duel Fuel, Gas Switch, Electric Switch, Digital Downloads."
very


"Very is a brand new concept in shopping that will offer customers loads of additional features and benefits such as social shopping, tips and advice plus a broader range of products and exclusive collections."
Freemans


"Freemans offers customers Free Shipping, Free Returns and Free Credit. And now there is the option to purchase direct, using a Credit or Debit Card."
Presents For Men


"We are a small family business started 17 years ago by Jane Hudson. Her impetus came from the difficulty in finding good quality, inexpensive and innovative presents for the male members of her family. Presents for Men is a long established UK mailorder company selling over 1000 gifts, gadgets and accessories worldwide."
Marshall Ward


"Marshall Ward delivers great fashions from everyday casuals to special occasion with emphasis on attention to detail, quality and fit. As an added feature customers can now contact our fashion advisor Gill Appleby in our new Ask Gill section to get FREE personal fashion advice."
Grattan


"Grattan is one of the leaders in the UK catalogue market. Our main focus is on stylish, good quality women's fashion. Men's fashion also plays a big part, and there is a large selection of interiors, electrical goods, outdoors… everything you would expect from a big catalogue."
Chums


"Chums is particularly strong in mens trousers especially 'hard to find' high waisted trousers and stock large waist sizes up to 54" and inside leg lengths from 27" to 33". Discreetly elasticated waisted trousers are extremely popular too for the larger man. All at bargain prices!"
Kaleidoscope


"With an emphasis on fashion, we also sell home furnishings, cookery, gifts, garden accessories and health & beauty products to name but a few."
Sports Catalogues:
Sports Direct


" Sports Direct have now expanded to become not only the UK's leading sports retailer by revenue and operating profit, but also the owner of a significant number of world famous sport, fashion and lifestyle brands. The Group has an extensive brand portfolio, comprising 28 internationally recognised sport, fashion and lifestyle brands including Dunlop, Slazenger, Everlast, Lonsdale and Karrimor."
M and M Direct


" M and M Direct are one of the UK's top fashion and sports websites. We sell the world's top brands - Nike, adidas, Bench, Timberland, Berghaus, Miss Sixty, Henleys and loads more, all with savings of up to 75% off. With our fast delivery you can be opening your parcel in 3-5 working days (UK Mainland Only)."
Newitts


"Newitts are a UK based mail order supplier of sports equipment, employing 35 people; the company has a policy of holding large stocks, ships an average of 400 orders daily and achieves a picking level of 98% on orders placed."
Clothing Catalogues:
T M Lewin


"T.M.Lewin was founded in 1898 when Thomas Mayes Lewin opened his first shop, a gentleman's shirtmakers, in Jermyn Street, St James's, London. Early in our history, we acquired a reputation for quality and design and soon became recognised as the leader in our field, attracting local, national and international customers."
Peter Hahn


"The Peter Hahn range includes famous brands such as Basler, Bogner, Escada, Brax, Strenesse and Gerry Weber, as well as brands exclusive to Peter Hahn such as Ana Aura, Looxent, Uta Raasch or Fadenmeister Berlin."
Ben Sherman


"Since the beginning Ben Sherman has evolved into a complete lifestyle brand, offering the ultimate style for those who know that 'looking good isn't important, it's everything'."
Gray and Osbourn


"Gray and Osbourn sell ladieswear, footwear, lingerie and accessories. Our ladieswear covers leisurewear through holiday and cruisewear and special occasionwear. We stock a range of leading European designers including Gerry Weber, Basler, Gina Bacconi, Betty Barclay and Frank Walder as well as our own Gray & Osbourn range in sizes 10-26."
Carr and Westley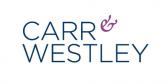 "Carr & Westley has been designing and making classic clothing for women since 1919. Based in the Kentish countryside, we supply a range of own-brand and classic label tops, skirts, trousers and dresses that encapsulate the perfect blend of classic and modern style."
Savile Row Company


"Based in the heartland of English fine tailoring, the Savile Row Company has been making finely tailored clothes for over 70 years. The Savile Row Company brand is sold in over 30 countries worldwide."
Premier Man


"Clothing essentials, footwear and branded clothing for men in wide range sizes – offering up to a 5XL, with brands offering sizes exclusive to Premier Man."
Woolovers


"Woolovers are an independent family business, supplying woollen knitwear now for over 20 years. The husband and wife team started in this market purely by chance, but it continues to give them great satisfaction. They strive to offer the best styles at competitive prices, to a discerning market."
Hawkshead


"At Hawkshead we like to think you can get away from it all and take a small slice of Lakeland life with you wherever you go, in outdoor and country clothing that's as at home in the garden as it is on the Windermere Ferry."
Rowland's Classic Clothing


"We started Rowland's in 1983 when we opened our first shop in Bath, selling men's quality, classic clothing. At the time there was a real gap in the market for smart-casual clothing suitable for town or country wear and the business went from strength to strength. It wasn't long before we realised that women were looking for similar clothing solutions and our women's range was founded."
Boden


"Boden is one of the most successful and fastest growing online clothing companies in the UK. From our humble beginnings 16-years ago, we've blossomed into an international clothing giant and are widely recognised as a leader in online fashion."
Vertbaudet


"Vertbaudet is one of the UK's largest childrenswear specialists, providing high quality products for mums-to-be and children aged 0-12 years. Since 1997, we have been offering great value, adorable outfits which are so easy to wear, with practical touches like elasticated waistbands and touch 'n' close fastenings."
montage


"The montage offer is created to suit all the occasions you'll need to shop for, featuring a seasonal trend shop, which is updated every few weeks (Autumn, Winter, Party, Spring etc) and themed sections such as our 'going out' and 'casual' collections, a boutique section and the usual categories you'd expect to find like lingerie, footwear, swimwear, dresses & skirts and much more."
Bon Prix UK


"Bonprix offers premium mail order fashion at low prices. There are currently some 5000 clothing items for the whole family online, as well as an attractive homeware collection."
NEXT Directory
"NEXT clothes and home furnishings are exclusively designed to offer style, quality and value for money with a contemporary fashion edge." Order your copy today!
La Redoute


" As France's No. 1 fashion collection, everything you see at La Redoute will have that touch of chic French style about it. A couple of clicks is all it takes to find what you're looking for!"
Male Grooming Catalogues:
The Shaving Shack


" The Shaving Shack is dedicated to stocking top quality shaving products at great prices. We aim to be a 'one stop shop' for all your male grooming requirements and are adding more items to our range all the time."
Lingerie Catalogues:
Bravissimo

"Bravissimo provides a service to big boobed women to inspire them to celebrate their curves and feel good about themselves. The company stocks a wide range of pretty lingerie and a great range of bra-sized swimwear in D to K cup (28 to 40 back sizes). Bravissimo also has its own range of clothing and nightwear cut especially to flatter curves."
Simply Yours


"Simply Yours sexy plus size lingerie will bring out the goddess in you. The burlesque look is back, with basques and corsets to work with your curves. Lounge in style with pretty chemises and wraps."
Bonsoir


"Bonsoir has been producing beautifully made traditional nightwear since 1926. Bonsoir uses only the best fabrics and designs ensuring that customers receive timeless and stylish nightwear of the highest quality."
Toy Catalogues:
Stocking Fillers


"Welcome to Stocking Fillers!We have nearly 600 enticing and enchanting little toys and curios to create the most memorable and magical Christmas stockings ever. With nearly 250 items under a fiver we promise you won't break the bank."
The Brilliant Gift Shop


"If you're looking to buy ideal Christmas gifts then look no further. We have a fantastic range of gift collectables so you can buy great Christmas present ideas online. So make The Brilliant Gift Shop your first stop for all your Christmas present shopping online!"
Great Little Trading Company


"Great Little Trading Company first started business over 10 years ago, in September 1995. During this time we have supplied thousands of busy parents with good quality, hard-to-find products delivered direct to their door."
Just Childs Play


"Just Childsplay is dedicated to providing our customers with a unique range of quality educational toys and games.Our range has been carefully selected to create a sense of fun and enjoyment for any child, whilst at the same time enhancing their desire to learn."
Hawkin's Bazaar


"Hawkin's Bazaar offers a unique and extensive range of unusual toys, gifts, gadgets and curiosities. We are not just another toy-shop, or indeed just another mail-order company. We work hard to source out-of-the-ordinary products and to offer something different, a range of toys and gifts that will appeal to many ages and tastes."
Footwear Catalogues:
Robinson's Shoes
"Robinson's Shoemakers has been a family-run business since 1954, and has stayed local to its roots in Carrickfergus (Northern Ireland) since the beginning. Now a third generation family business, the company continues to grow from strength to strength by offering expertise in all things shoe related, not just locally but across the world."
Jones The Bootmaker


"Jones Bootmaker has established an enviable reputation as one of the foremost fashion leaders in the UK Footwear Industry. With up to the minute fashion styling to compliment the new season's clothes the ladies range include elegant shoes with hint's of 1920's and 1930's movie glamour."
Viva La Diva


"VivaLaDiva.com aims to be the leading footwear destination website, developed by women who love shoes - for women who love shoes. At VivaLaDiva.com we provide a simple, one-stop shop for all your footwear needs - whatever your sense of style or budget."
The Shoe Tailor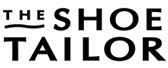 "Stylish and comfortable footwear with shoes and boots in women's sizes 4-9 and men's sizes 7-12. As wide fit specialists, The Shoe Tailor provides width fittings up to EEE."
Gardening Catalogues:
Bakker Spalding Garden Company


"Welcome to the Bakker Spalding Garden Company. From January 2015 Bakker and Spalding Plant & Bulb Company have amalgamated into one brand, Bakker Spalding Garden Company. Bakker Spalding Garden Company is part of the largest horticultural mail order company in Europe."
Hamper Catalogues:
Virginia Hayward


"Virginia Hayward - Christmas Hampers & Gifts of Traditional Good Taste. Specialist suppliers of Christmas Hampers, gifts and flowers: beautifully presented and delivered with your own special message. We deliver our range throughout the year, with perfect gifts created for all occasions and seasons for family, friends and colleagues."
Jewellery Catalogues:
Jazz It Up


"Welcome to Jazz It Up....the online jewellery, body jewellery and giftware specialists. The website showcases a massive range of over 5000 items of silver, gold and body jewellery in simple to contemporary to designer styles."
Silver By Mail


"Welcome to the new Silver by Mail website offering an exclusive range of designer silver jewellery from around the world at affordable prices. The website includes all our new season designs. Go shopping today for quality silver jewellery and silver gifts. All our beautiful jewellery comes individually gift boxed and delivery is always fast to your home or office."
Electronics Catalogues:
maplin


"Maplin Electronics is the UK's leading retailer and distributor of electronic components, accessories and equipment to the retail sector. Maplin was built upon traditional mail - order business before branching out into High-Street retail. The brand enjoys large loyal customer base across the UK, and reinforces Maplin's reputation as a merchant of quality products, great value and outstanding service."
LINDY Electronics


"With over 75 years experience at the forefront of the electronics industry, LINDY provides a vast range of networking and connection solutions to individuals and businesses. We have built up a formidable reputation for providing outstanding consumer choice and product quality, backed by unrivalled levels of customer service."
DIY Catalogues:
SCREWFIX


"Screwfix Direct is the UK's largest direct and online supplier of tools and hardware products catering for the trade and the serious DIYer. Our website, here at www.screwfix.com, offers 24 hour access to thousands of products at trade prices."
Dickies


"Dickies provide complete work clothing & safety wear product ranges for the professional tradesman & UK worker. Our the online team believes in providing you with an exceptional level of customer service before, during & after you buy online from us."
Outdoor Catalogues:
Cotswold Outdoor


"At Cotswold the outdoors is our passion. Our aim is to utilise our strengths to provide equipment, advice and information on the outdoors, to those with a similar passion so they get maximum enjoyment from the activity."
Book Catalogues:
The Book People


"The Book People are one of the nations largest (and fast becoming the nation's favourite) supplier of top quality books. There's no obligation to buy, our prices are unbeatable and our service is second to none!"
Red House


"Red House is a specialist children's mail order bookshop. All its books are heavily discounted and include the latest bestsellers and has free postage on all orders."
Why not see what else you can find at this site, by visiting Our Front Page!
If you find a problem with this or any other page, please email us.