STAMP DEMON //// Stamp Demon Shopping Centre //// Parent and Child //// Home and Garden //// Christmas Presents //// Site Index
Online Furniture Stores
---
Online Furniture Stores - The STAMP DEMON guide to all the furniture you could possibly wish for. Whether it's pine or oak, tables, wardrobes or a dresser; we hope to find the places you're looking for.
Do you call them sofas, maybe three piece suites or are you simply a settee person? Whatever it is, we're loking to satisfy your need. Remember, if it's not here let us know and we'll try and find it for you!
Furniture Stores:
Choice Furniture Superstore - CFS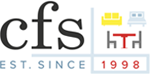 "Established since 1998, CFS started off as a small shop fitting company in Leicester. Choice Furniture Superstore - a UK based retailer offering & delivering quality furniture & designer home decor to customers based nationwide.&quot
Darlings of Chelsea


"Darlings of Chelsea specialise in selling high quality, hand crafted leather and fabric sofas and sofa beds through their website in a variety of contemporary designs, as well as the more traditional Chesterfield sofas."
Matalan Direct


"Bringing stylish and practical home furnishing and improvement products direct to your door, at the click of a button and without the need to leave your home. It's everything we couldn't fit in store, but still at the great value you'd expect from Matalan."
Wimbledon Pine - The Pine Factory


"We simply offer good products at excellent prices with rapid delivery, we have a simple no nonsense policy which has proved to keep all our customers very happy and recommending us.&quot
Your Furniture


"Your Furniture is one of the UK's leading furniture stores online, specialising in contemporary furniture, as well as the more traditional styled furniture. We are especially proud of our extensive range of solid oak furniture."
Nabru Furniture


"Options include chaise corner sofas, armless corner sofas, two tone colour combinations, piping and sofabeds. All of our products are flat pack and assemble in minutes without the need for tools."
Direct2Mum


"If you're looking for a wide range of baby and nursery products you've come to the right place. Direct2Mum stock all the nursery items you and your baby needs for every situation."
Department Stores:
Shopping Catalogues:
Children's Furniture:
Office Furniture:
Supermarkets:
Expired Programs:
Your Price Furniture (affilwin)
Ocean Furniture (affilfu)
myakka (affilfu)
Dukewoood and Co (affilfu)
Furniture Star (affilfu)
Abode Direct (affilfu)
The Cotswold Company Ltd (affilwin)