STAMP DEMON //// Beauty //// Gifts //// Site Index

Fragrance Direct
---
Welcome to the Fragrance Direct page at STAMP DEMON. The perfect place for all of your designer discounted perfume and aftershave needs. There's great value to be had, as there are many good present ideas - it's never too early to buy for Christmas!
Fragrance Direct: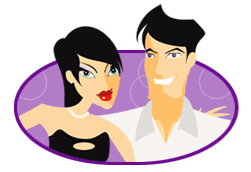 "Fragrance Direct sell branded, discounted perfumes and aftershaves. The majority of products are store counter testers. There is no expensive packaging to throw in the bin so we are able to sell our fragances at substantial discounts.

the company

Fragrance direct sells branded, discounted perfumes and aftershaves. Our success is due to our ability to offer products at great prices, whilst still concentrating on a high level of service. Involved in direct sales since 1993. Fragrance Direct has always taken the product to the customer rather than the customer having to go from shop to shop to find their fragrances at the best price. We are able to offer highly competitive prices. This is done by keeping overheads low. There is no shop, no middlemen as we supply our products directly to the customer. In October 1999 Fragrance Direct launched its first website, an ideal vehicle to sell goods directly to the public. The company has taken on rapid growth and in May 2000 redesigned its website to incorporate more products and services. As our turnover increases our prices are coming down. Look out for the monthly special offers.

the products

The majority of products are store counter testers. There is no expensive packaging to throw in the bin so we are able to sell our fragrances at substantial discounts. In many cases you can buy 100ml for the price of a 50ml. With hundreds of different fragrances to choose from we offer a wide selection of popular and unusual designer perfumes and aftershaves. If you can't see what you want and are "willing to wait" then use our waiting list and we will contact you as soon as new stock comes in. There is no obligation to buy. We source products from all over Europe, so you will be able to find fragrances not readily available in the UK and quite often before they are launched in this country. We are here to help you find your fragrance.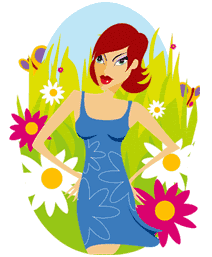 testers
Testers are made by the manufacturer to help promote their fragrances. They are originally intended for the store counters for you to test whilst wandering around your local department store. They come in a plain box and will have 'Tester' or 'Demonstration' somewhere on the bottle. Some of the products will not have a lid or may come unboxed. All testers are sold unused, with the entire original quantity in the bottle. Testers are a great way for you to get large amounts of quality fragrance at substantial discounts.
boxed
We have also expanded our range of products to include boxed fragrances. These tend to be in smaller sizes to accommodate those who just have to have a box and for those whose large bottle will simply not fit into their handbag!
miniatures
Our third range of products are minis. This will definitely fit into the handbag or pocket and are great for when you are out and about. They are ideal to buy if you are not quite sure if that new fragrance is for you and are very collectable to brighten any dressing table.
our aims
- To make shopping online quick, easy and convenient.
- To keep prices as low as possible to make high street shopping a thing of the past.
- To provide an excellent level of customer service.
- To make our site fun, interesting with bargains and a range of products that make you want to visit fragrancedirect.co.uk over and over again."
If you have been tempted by this, here's the link:

http://www.fragrancedirect.co.uk affiliate program is with Affiliate Window
---